Tony Fernandez speaks at Toronto MissionFest (from 100 Huntley Street)

---
After baseball, sharing God's blessings with others

Tony Fernandez played in the Major Leagues for 18 years. During his career he won four Gold Gloves and was selected to five All-Star Games.

As a young boy, Tony never thought he was even good enough to sign, let alone participate at the level he attained in the Major Leagues. "God has blessed me; it has become my time to do the same for someone else now".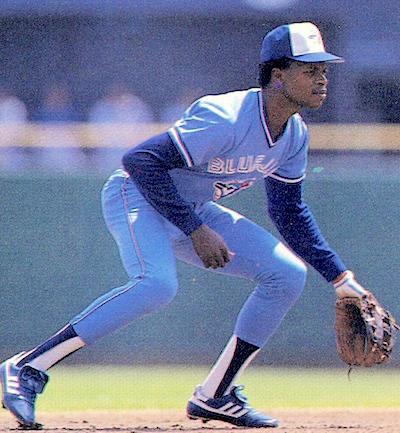 Born in San Pedro de Macoris, Dominican Republic, Tony was signed at the age of 17 and made his Major League debut in September, 1983 with the Toronto Blue Jays. He played his first eight seasons with the Jays and was selected to the All-Star Game three times and captured four Gold Glove Awards while participating in the post season in 1985 and 1989. In 1986, he led the Majors in games played and at bats while capturing the first of his four consecutive Gold Glove Awards. And in 1990, he showed off his blazing speed by leading the Majors in triples with 17.

In 1991, Tony was traded to the San Diego Padres, where he played for two seasons in the National League; once again he was selected to the All-Star Game. In 1993, Tony went on to play for the Mets for half a season before going off to Toronto for the remainder of the season where he went on to win the World Series against the Phillies. In that post-season, Fernandez put up a .333 batting average and a .423 on base percentage.

In 1994, Tony was signed by the Cincinnati Reds where he played third base and earned a .993 fielding percentage. Then, in 1995, Tony had the opportunity that almost every kid dreams of – becoming a New York Yankee shortstop. He played short and second base for the Bronx Bombers that year where he tied Larry Bowa with the highest SS fielding mark (.980).

In 1997, he was signed by the Cleveland Indians to a one year contract and they went on to play in the World Series against the Florida Marlins. During the 1997 post season, Fernandez batted .357 in the American League Championship. He won an award for hitting a clutch 3 run homerun late in Game 7 that the Orioles could not recover from. In the World Series, Tony posted a .471 batting average and a .444 on base percentage.
In 1998, Tony returned home to Toronto where he played two seasons and once again was selected to the All-Star game in 1999. After playing in the Major Leagues for the most part of his career, Tony took on an invitation to play with the Seibu Lions in Japan. After a great year, he was once again signed to a Major League contract with the Milwaukee Brewers. Through mid 2001, Tony re-signed with the Blue Jays where he began his baseball career. Tony's career in the Major Leagues ended as it began - wearing the number he wore as a rookie, #1. Tony Fernandez played his final game on October 7, 2001.

Tony, now an ordained minister, puts his efforts into the Tony Fernandez Foundation, a charitable organization he founded with the goal of influencing children's lives to be productive citizens of the world, bringing hope to a troubled society. When he is not busy helping others, Tony spends time at home with his wife Clara and his five children - Joel, Jonathan, Abraham, Andres and Jasmine.